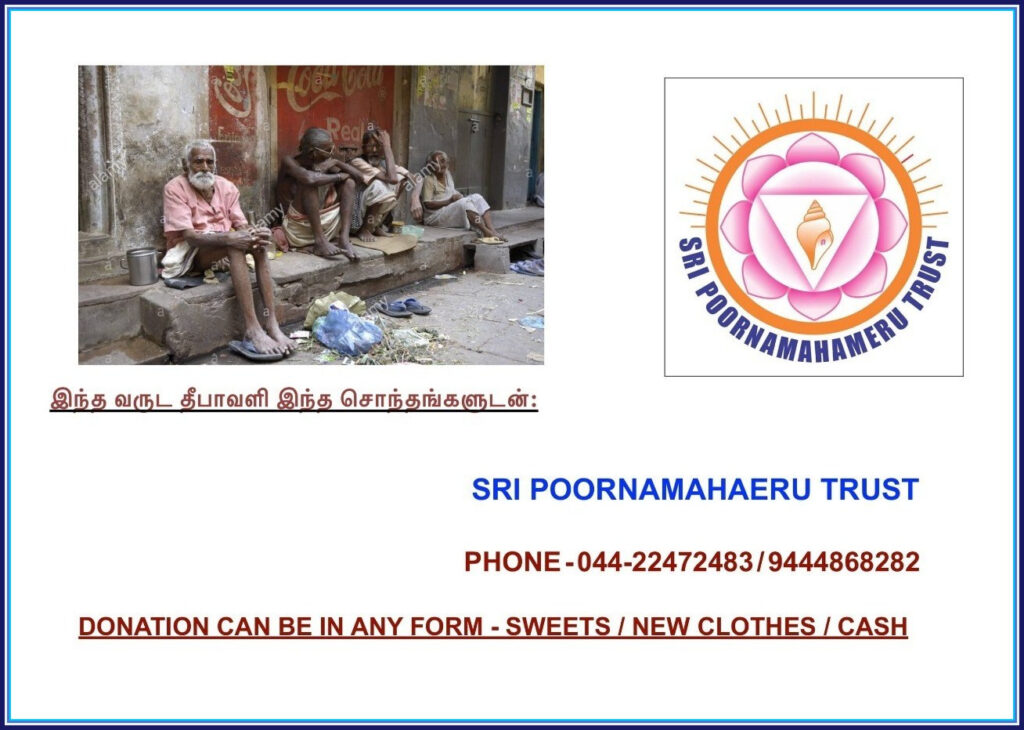 Sri Poornamahameru Trust provides food daily to nearly 250 persons under Sri Matha daily Annadanam scheme.
(i) On 4th November 2021 on ocassion of Deepavali we are planning to serve food, sweets and new clothes for homeless and needy people on the roadside for around 500 persons.
(ii) Apart from daily annadanam we have planned for Sweet mela on Deepavali in our premises. 7 varieties of sweets will be distributed to all who visit our place on that day.
Please join your hands with us to serve the society on this auspicious occasion. http://www.sripoornamahameru.org/donations/ for various donations options. To contact us kindly call on +91 44 2247 2483, +91 9444868282.If you wish to contribute as groceries, you can route your in-kind donations via our donations partner "Humane" https://thehumane.life/charity-home/81